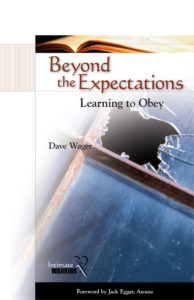 There are a million scenarios in which the results are not what you expected. Surely, your good efforts and caring and giving should end up with that picture-perfect ending, shouldn't it? The dutiful husband whose family winds up in trouble. The Christian student whose friends are straying. The business man who sees the end of the tunnel for his position. The new bride whose home does not live up to her dreams.
All of these people are experiencing the 'misery index,' the difference between what is hoped for or dreamed about and reality. This affects every human being, no matter the age or gender or position in life. Find out what lies beyond our human expectations.
Print Length: 108 pages
Publisher: Grace Acres Press
Publication Date: 2009
Retail: $5.00
What People are Saying
Nelson Miles
President, Frontier School of the Bible
…practical insights that bring encouragement and a proper focus.
Gregory C. Carlson, PhD
Chair and Professor of Christian Ministries, Trinity International University
…a clarion call to obey Christ beyond the masks we are tempted to wear.
J. B. Hixson, PhD
Executive Director, Free Grace Alliance
…illustrate the importance of trusting God, not your own expectations. He reminds us that sometimes life's greatest blessings come wrapped in hardship.
Bob Lenz, speaker and author
Grace-For Those Who Think They Don't Measure Up…fall in love with God for who He really is.
Jeff Anderson, Pastor
Grace Bible Church, Colorado Springs, CO
…if you have been hurt and disappointed, or becoming resentful and disillusioned-this book is for you!