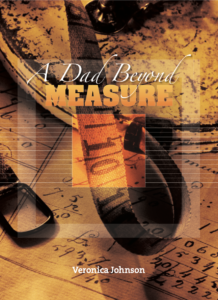 Fathers and teens – can this strained relationship possibly be working? Be encouraged by a true account that moves from misunderstanding to love. Great for men's groups and youth groups as well as gift-giving opportunities.
Print Length: 16 pages
Publisher: Grace Acres Press (eBook, November 15, 2020)
Publication Date: 2007
Retail: $1.00
What People are Saying:
My heart was touched as I read A Dad Beyond Measure because it reminded me that money cannot buy the things that matter most in life. As a father myself, I can give no greater gift to my children than to love them even when they don't believe it or understand it. Read it and you will know why there is no price tag on love.
Dr. Ray Pritchard, President, Keep Believing Ministries
Author, An Anchor for the Soul, Credo, Man of Honor, Why Did This Happen to Me?
Emotionally charged and powerfully poignant. A must read for anyone who has come to the realization that their dad was not as weird as they made him to be during their teen years. It's a tribute to every dad who has quietly lived his life as a model for his children to follow.
Steven C. Babbitt, Director, Publishing Services
Association of Christian Schools International and Purposeful Design Publications
The booklet has two major messages: one for adolescent and adult children to admonish them to honor their parents as stated in the 4th Commandment and one for fathers to continue to love and care for their children regardless of the response. A Dad Beyond Measure also proves that truth does not have to be communicated in volumes. I recommend that every father reads the booklet as an encouragement and a guide.
Dr. Alan Arroyo, Professor
Regent University
In our entitlement culture filled with material kids, this wonderful essay will bring a smile, a tear or two, and most importantly, hope for dad's who desire to see their children grasp that life is so much more than the things we have.
Kevin Skattum, President
The Light Group
In A Dad Beyond Measure, Veronica Johnson takes us back to our own adolescent struggle with status, acceptance, and materialism, helping us to recognize that the real pearls of great price are the lessons, support, and love of A Dad Beyond Measure. Whether a parent experiencing the challenge of raising teenagers or just someone who remembers being one, this story will encourage us all to tell our loved ones thank you while we are still able.
Stephen White, Ed.D.
Author and Consultant
The article is a fresh reminder that material gifts are short lived. As a father I have a unique opportunity to impart on my children the gift of perseverance, diligence, commitment and knowledge that they can use for the rest of their lives.
Ross Haycock, Vice President
Summit Wealth Group, Inc.
Powerful and woesome. Woe be it to those of us who use the wrong scales to measure reality. As the author shows, our view of reality, including the emotional states of shame and envy, are determined by our tools of measurement. If our tools are limited to the material world of finance, wealth and "keeping up with the Joneses", then our view of reality and our relationships with Dad and other family members, will be distorted, often until it is too late to make amends. However, if our tools of measurement are centered in "love, joy, peace, kindness, goodness and patience" then our view of reality turns out to be meaningful, honest and forever-lasting.
Laurence D. Martel, Ph.D., President
The National Academy of Integrative Learning, Inc.